On Friday 26th November at 4pm the medalists and winners of the WorldSkills UK Competition were announced online with a special show hosted by Steph McGovern, a long time supporter of the event and the ethos behind it.
WorldSkills UK is a celebration of all the industries requiring a specialised skill and the people who do these jobs. It highlights their hard work and professionalism. Floristry is proud to be a part of it.
See the full ceremony here!
The Floristry results are………..
Gold Medal and First Place:
Catey Burn: Apprentice at Old Oak Florist and BCA College
"Achieving Gold honestly means so much to me, it has really boosted my confidence with floristry and confirmed for me that I'm in the right career! It's amazing to know that all the hard work I put in (and the stress!) has paid off. I had so much fun competing, I was up against some really amazing florists and met some fabulous people. I can't wait to see what's in store for my floristry future! "

Catey Burn
Silver Medal and Second Place:
Jane Sked-Connop: Moreton Morrell College
Bronze Medal and Third Place:
Emily Wykes: Moreton Morrell College
Highly Commended
Charlotte Coates from Moreton Morrell College and Joshua Groody from The Floristry School Sheffield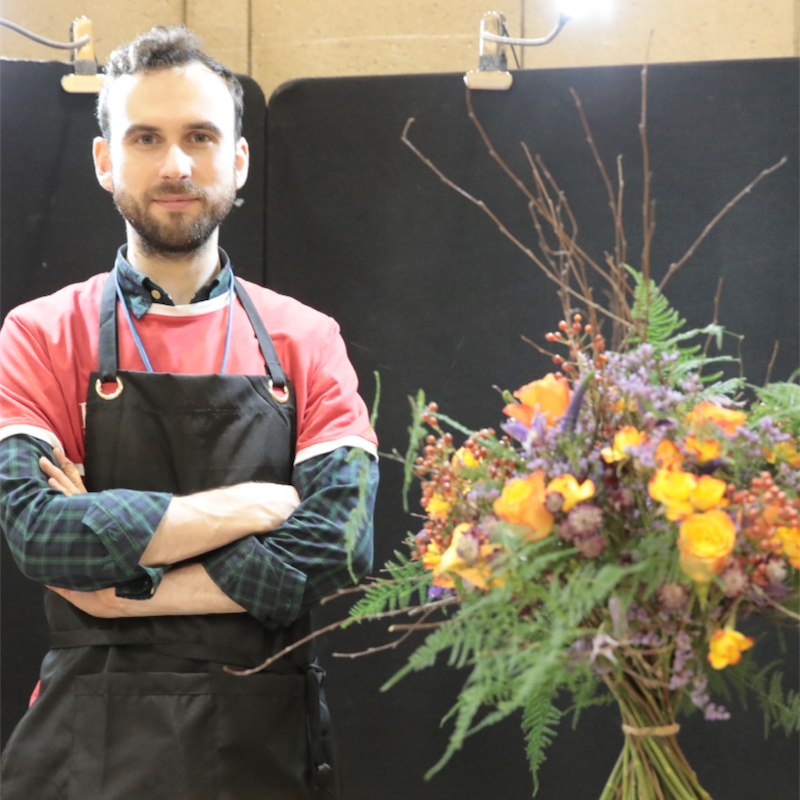 You'll see more images and info in our printed magazine in January 2022!
Thank you once again to our sponsors FleuraMetz UK, Oasis Products UK and Country Baskets who all generously gave some of the product and materials needed. Thank you also to the UKFJG Guild for your judging skills, especially Lynda Owen for you dedication and support, Jane Benefield of Moreton Morrell College for hosting the final and organising our fabulous volunteers and to Laura Leong our World Skills High performance coach for your knowledge sharing and training.
A Special Thank you to Sandie Griffith, our Training and Education Director who works so hard on WorldSkills UK on behalf of the BFA as the Competition Organiser.